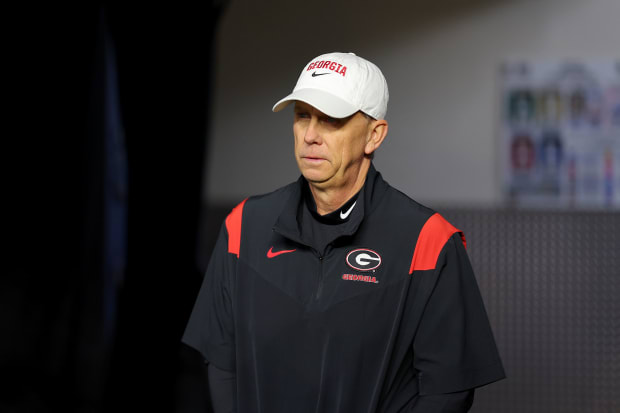 Well-regarded Georgia offensive coordinator Todd Monken has drawn NFL attention this offseason.
Monken reportedly interviewed with the Baltimore Ravens over the weekend, and has been linked to the Tampa Bay Buccaneers since last week. It was reported that the Bucs intended to interview Monken, and now we know when that will take place.
The Bucs will speak with the Monken about their offensive coordinator position tomorrow, according to NFL Network's Ian Rapoport and Mike Garafolo. The 56-year-old assistant previously served as the offensive coordinator in Tampa from 2016-18.
"Monken is a strong candidate to take his old job with a new head coach," Rapoport tweeted Monday night.
Monken was the Bucs' offensive coordinator under Dirk Koetter. When Bruce Arians took over as head coach, Monken was not retained.
The onetime Southern Miss head coach was hired as the Cleveland Browns' OC in 2019 before moving on to Georgia in 2020. 
Monken played a critical role in helping the Bulldogs win back-to-back national championships, which has gotten him back on the NFL radar.