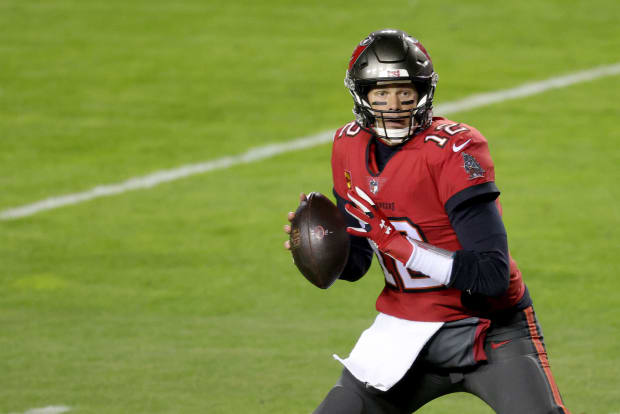 Tom Brady's NFL future seems like it's completely up in the air ahead of his contract with the Tampa Bay Buccaneers expiring. But Rex Ryan thinks there's a sleeper candidate out there to land him.
During Sunday NFL Countdown, the former Jets and Bills head coach made the case that the Washington Commanders could be in play for Brady. He thinks that the Commanders could recruit former Saints head coach Sean Payton as well. 
All of it hinges on the Commanders getting a new owner this offseason though. He believes that the Commanders' new owner could part ways with head coach Ron Rivera and bring in Payton to replace him – thus enticing Brady.
"I'm telling you: watch the Washington Commanders in this. Here's why… there's a strong possibility that there's going to be a change in ownership. And when that happens, these owners aren't tied to this head coach. I could see Sean Payton and Tom Brady…" Ryan said.
Rex Ryan is certainly within his rights to suggest that a change in ownership could prompt an immediate change in leadership on the field. Though that usually hasn't been the case with some of the more recent ownership changes – not immediately at any rate.
Even if the Commanders were to make such a change from Rivera to Payton, it might still be a tough sell for Brady though. The Commanders have some playmakers on offense and defense, but aren't quite as well-situated as the Buccaneers were when Brady joined them in 2020.
Crazier things have happened though and no suggestion is too crazy where Brady is concerned.
Is Rex Ryan onto something here?