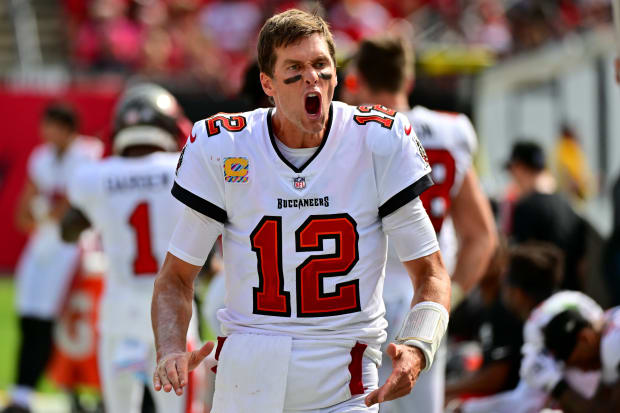 Tom Brady has not yet announced his plans for 2023. However, people close to the legendary quarterback expect to see him back on the gridiron in the fall. 
According to Rick Stroud of the Tampa Bay Times, it's "likely" that Brady will play next season. 
Over the past two weeks, Brady has been linked to the Dolphins, Raiders and Titans. The 49ers have also been mentioned as a suitor for his services because Brock Purdy suffered a torn UCL in his throwing elbow. 
Though nothing is guaranteed at this point, NFL fans are convinced Brady will suit up for the 49ers next season. 
"San Fran," one person predicted. 
Another person tweeted, "Gonna be hard for SF to say no twice, especially after what just happened to them."
Brady, 45, finished this past season with 4,694 passing yards, 25 touchdowns and nine interceptions. 
The days of Brady being an MVP quarterback might be over, but he could benefit from a change of scenery. It was apparent that Tampa Bay wasn't cutting it anymore. 
No one really knows when Brady will announce a final decision for the 2023 season.