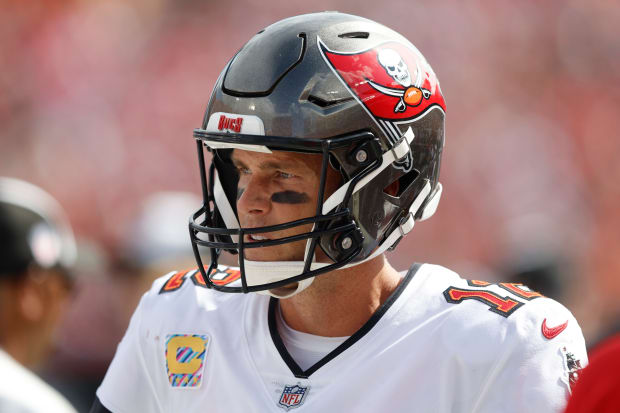 Don't expect to see Tom Brady wearing aqua on Sundays next season, says ESPN's Adam Schefter. 
Schefter reported Sunday morning that the Dolphins are "not expected" to pursue Brady, despite their interest in the legendary quarterback in the past. 
This time around, the Dolphins "are committed to Tua Tagovailoa as their starting quarterback" and are "pleased" with how the 2020 first-round pick developed under rookie head coach Mike McDaniel in 2022. 
Schefter's latest report is starting to gain some traction among Miami fans.
"Adam Schefter reporting the obvious: the Dolphins will not be pursuing Tom Brady this offseason. Of course, anyone with a functional brain knew this to be the case," said PFN365's Matt Infante, a Dolphins fan.
"Thank God. Brady is not our answer," said ESPN SWFL's Chris Beasley.
"From@AdamSchefter this morning. The Dolphins will not pursue Tom Brady this off-season. QB1 will be Tua. The big question is who will be QB2," wrote Dolphins fan Daniel Eliesen.
"Yay, 4-5 games with a backup QB that are losses. Can't wait," said another Dolphins diehard who is concerned about Tua's health.
"Best news today," chimed in a Miami fan who clearly isn't enamored with the idea of going after TB12.
Brady turns 46 in August and is said to be weighing all options, including retirement, as he heads into this offseason.